This website was a redesign from her current site. Her goal was to have the website have a cleaner look and feel as well as mobile and tablet optimization. Her old site was lacking the visuals and flow of optimized mobile and tablet browsing. There was also a need for better SEO and brand identity than her previous site. Our goal was to help users view her site via mobile first
and having the content present itself in a more readable way.

Since my client already had a site in place, brand colors were already established. The layout of her site already had a breakdown of sections. My design direction helped define those sections of content better with the use of better font selection and slider imagery. The site is entirely on one page which eliminated the need for load time since there were no sub pages. We built the site in the WordPress platform which gives my client the ability to edit the site in minutes when needed. The design is also compatible and responsive in Desktop, Mobile and Tablet viewing.
After final edits and minor adjustments, the delivery of the site was exactly what the client expected. The site had an overall better flow than her previous website. Its sections were broken down appropriately and were aesthetically pleasing to users as they viewed the site. It was also easily readable on both Tablet and Mobile as well, which was consistent with its Desktop version.
Displays for Desktop and Mobile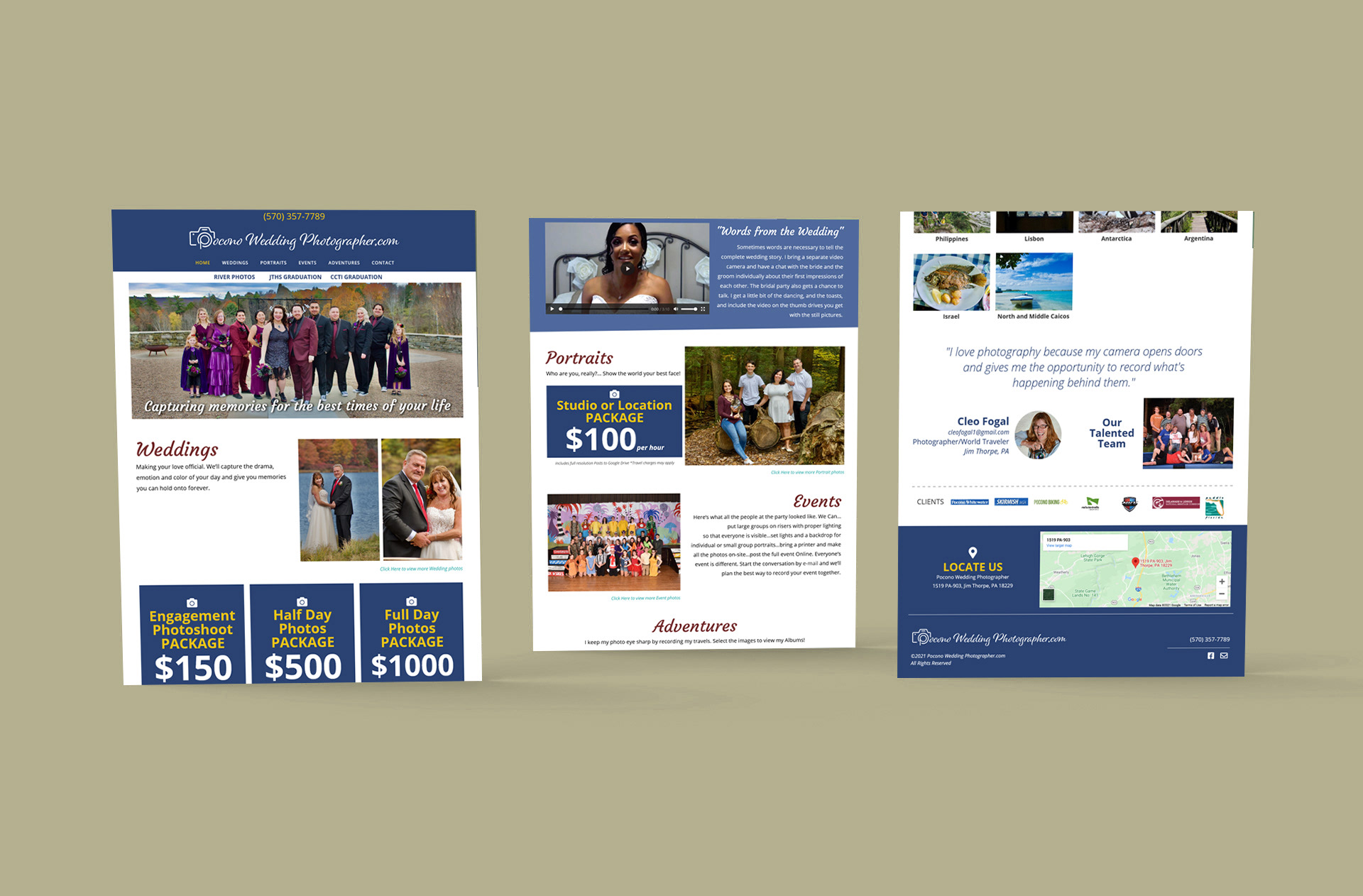 Mobile viewing will be a major selling point for the business of this site. Users now have the ability to view the site more easily and will give them a better experience when deciding whether or not to use its services. The design approach made for this site will give a leg up to my client and her business in an ever-growing industry.